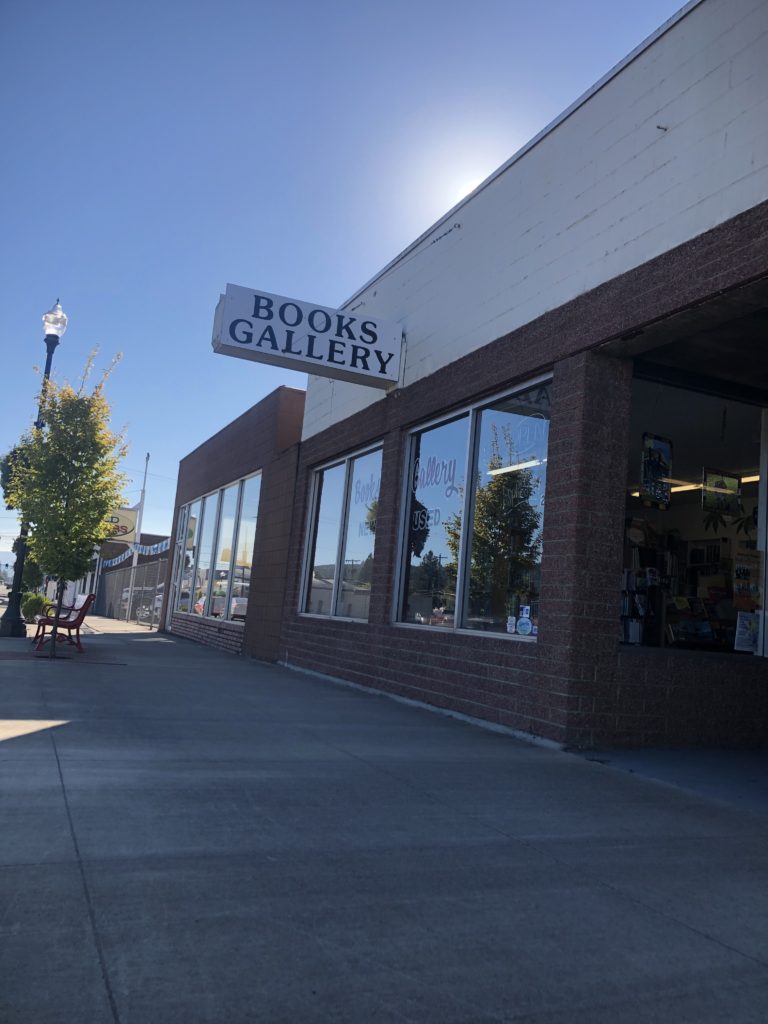 New and used books, organic coffees
Open for curbside service Thu-Sat 10-5, beginning Friday, Sept. 18th. Call us during business hours at 541-459-0232 to place an order.
We proudly serve Equator Organic Coffee, small batch roasted in Eugene, Oregon and brewed to order.  We are currently filling to go orders only.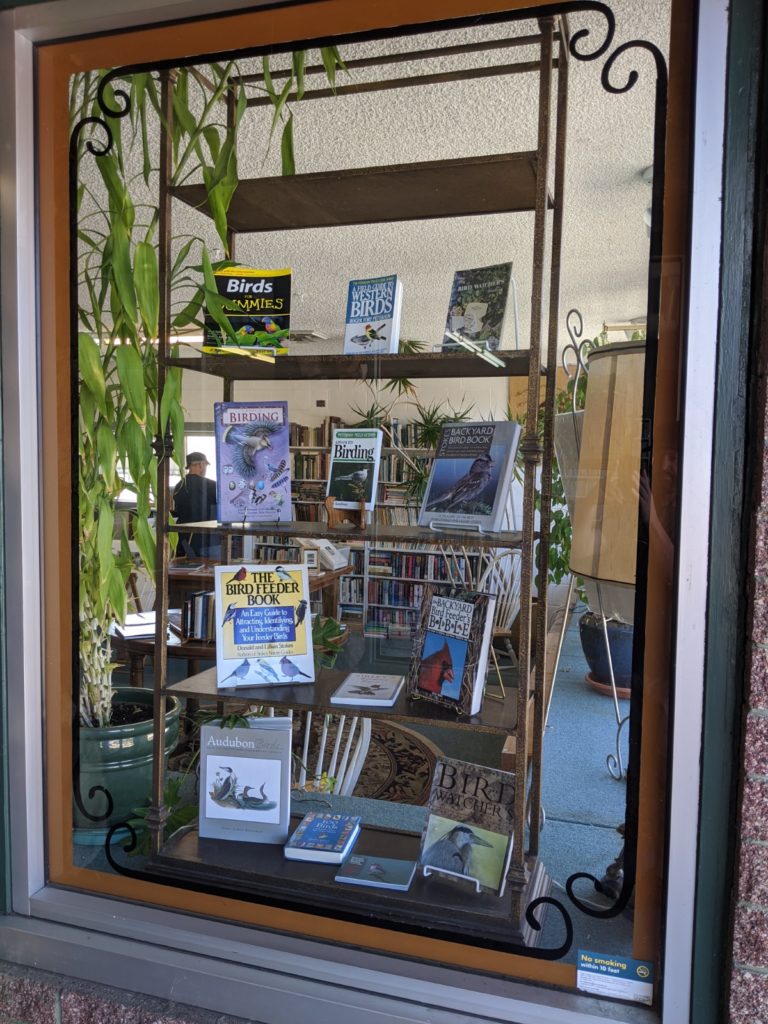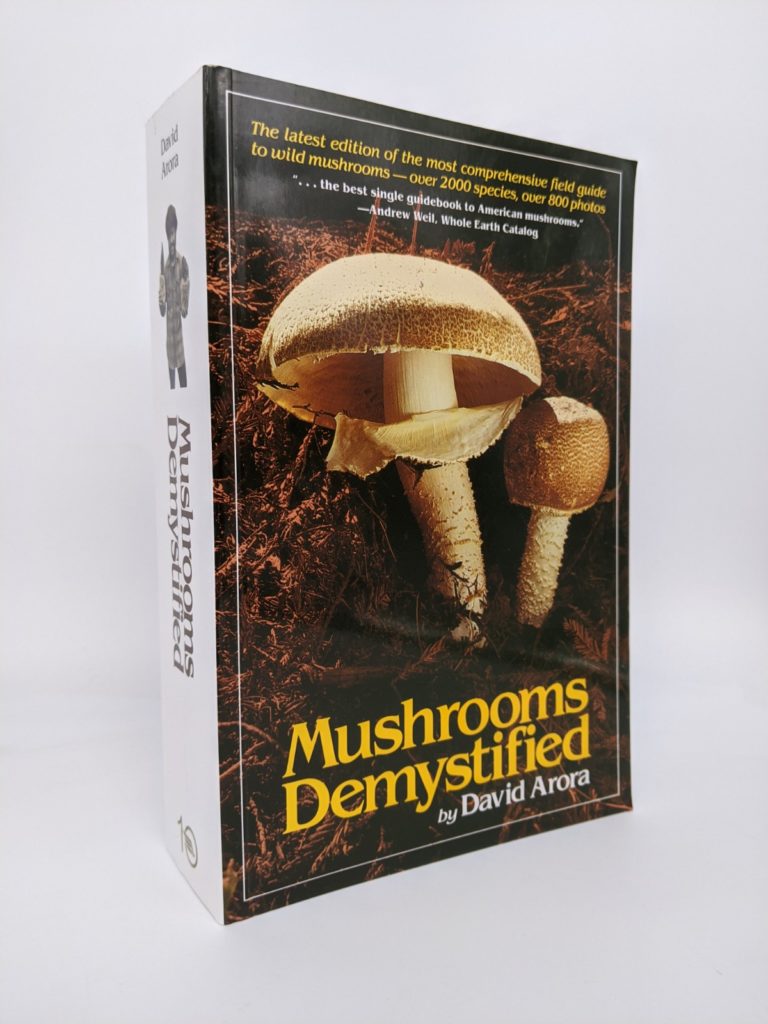 Mushrooms Demystified
It's almost Chantrelle season! David Arora helps you find the tastiest, most sought-after fungi around in this thorough resource for the mushroom hunter.
All That the Rain Promises and more… by David Arora
Our favorite mushroom hunting guide.  Beautiful full-color photos and great tips for finding Morels, Chantrelles, and many many more!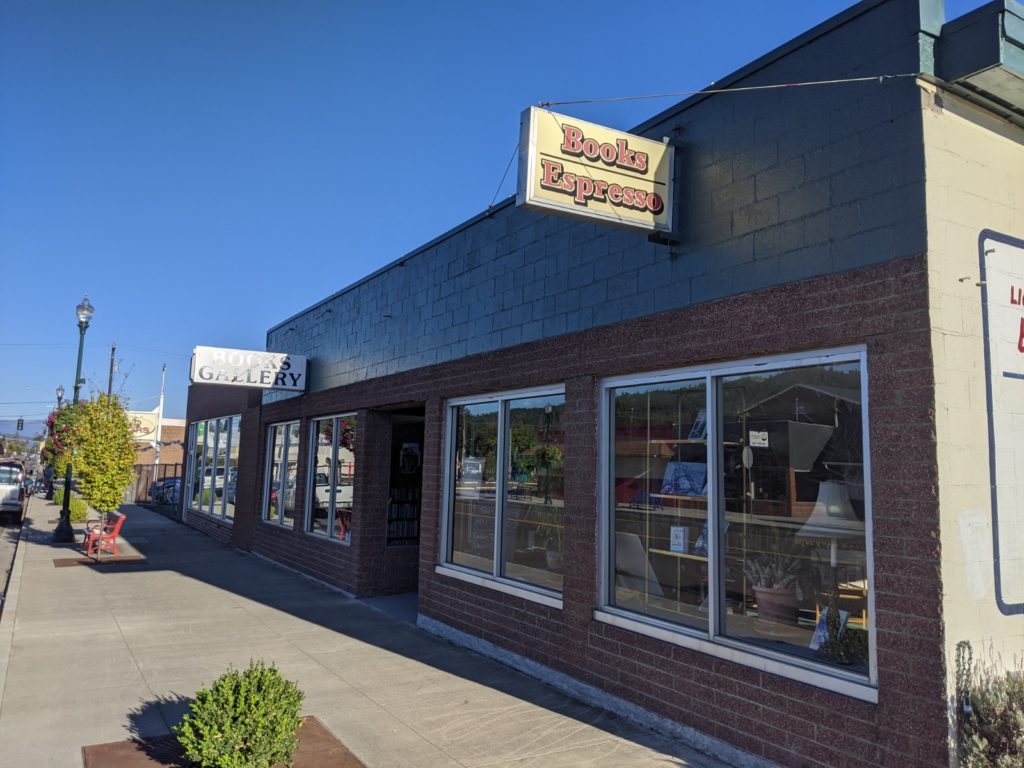 We're limiting access, requiring masks, and serving drinks to-go only.  To ensure the comfort and well-being of all, we are taking the appropriate Covid-19 precautions, as mandated by the State of Oregon.  https://govstatus.egov.com/OR-OHA-COVID-19
Books gallery opened in 2005, and has since amassed a collection of over 70,000 used and new books.  The majority are used, but we also stock and special order new books.
We have an interesting and eclectic inventory.  General fiction, Classics, Sci-fi, Fantasy, Adventure/Suspense, Mystery, Philosophy, History, Children's, Western, Self-help, and so much more!